.
Hello Everyone!
This is a review of the TRU03 - Jek14 Stealth Fighter Mini. It was given out as an instore May 4th event in 2013 in TRU stores.
Inspired by the Halcorn Droid from GoneBananaz, i decided to get a mini stealth to build since i like minis too.

(via BL for the parts)
The build was short and fun, and it is quite playable as with all minis and planet series.
The build took about 5-10mins.
Name
: TRU03 Jek14 Stealth Fighter
Theme
: Star Wars Mini Builds - Yoda Chronicles
Year
: 2013
Minifigs
: nil
Pieces
: 40
Price
: NA
Weight
: unknown
References
: Brickset.com
http://www.brickset.com/detail/?Set=TRU03-1
An image of Set from Brickset
Instructions
The instruction was downloaded from Brickset's Bricklist link of a pdf file. A quick build with straight forward instructions.
Building the duck
The Parts before assembly. Interesting parts are the use of the wheel rim, and the SNOT pieces of top and side studs.  
The base section.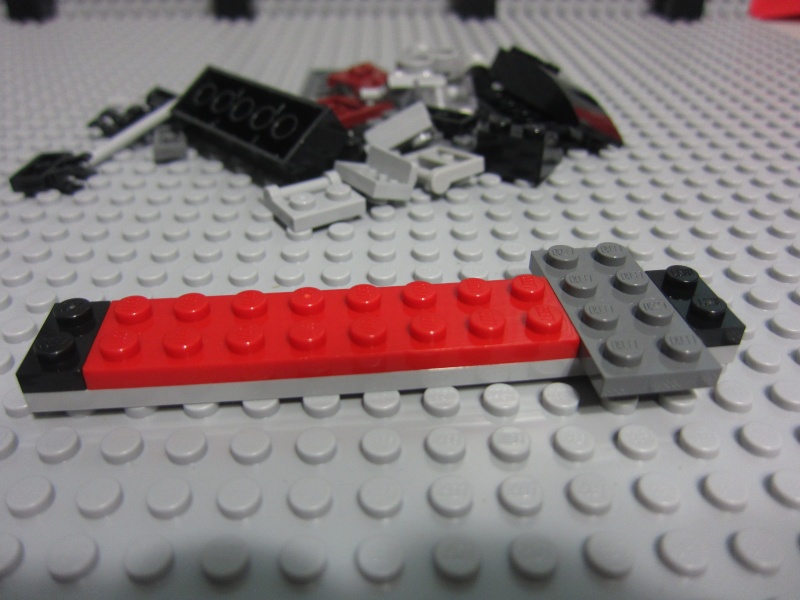 The ship hull
Cockpit and wings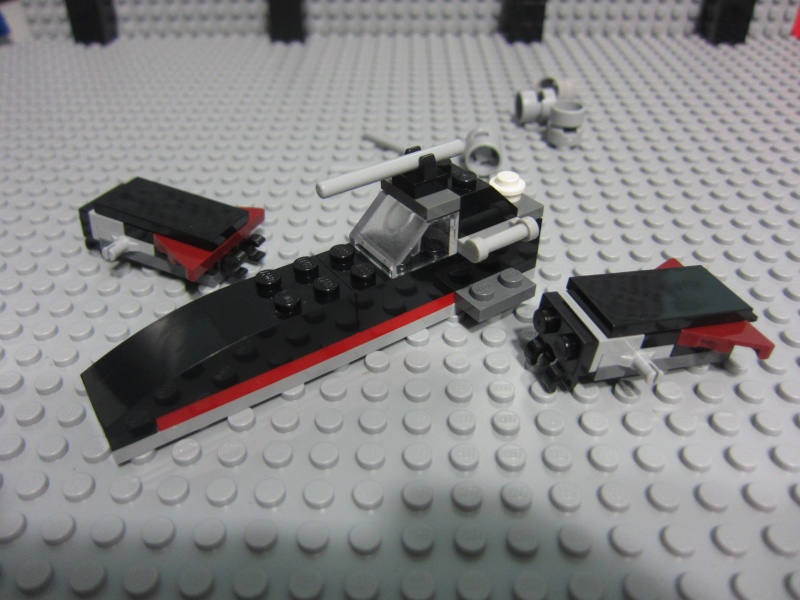 All together now.
The End Result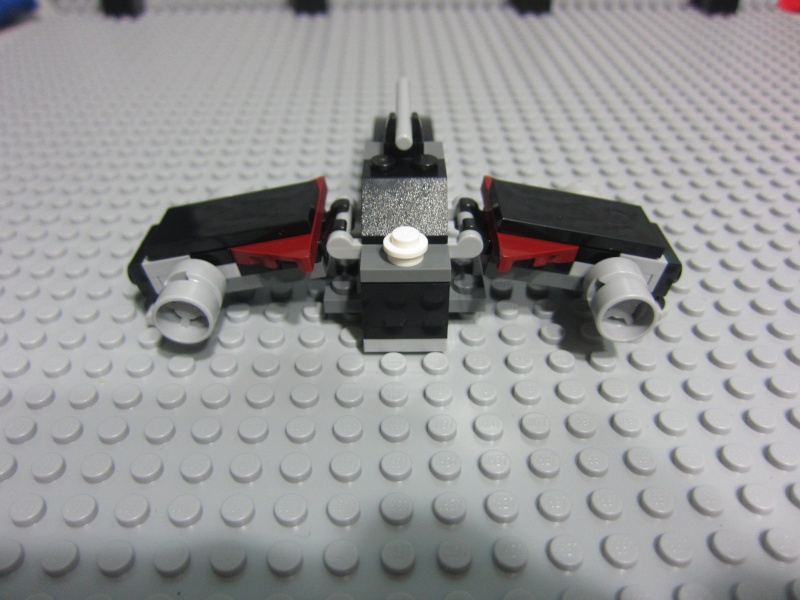 Playability
As with all mini builds from SW, i think its really fun to swoosh around and its small, goes nicely with the planet series and other SW polybags..
Conclusions
Value: 6/10 - Parts not too hard to get, nothing really too exotic, most can be found from creator sets.
Design: 8/10 - Simple and really representative of the new ship.
Minifigs: -/10 - NA
Playability: 9/10 - Nice as it goes well with the other planet ball series mini builds.
Parts: 8/10 - Simple regular parts, most are easily available. (cept maybe the Maroon colour for the wing...)
Overall: 7.5/10 - Worth having if mini ships are your cup of tea.
Hope you enjoyed the review as much as i did building it.


Grendel753

Post Level 6





Posts

: 1022


Join date

: 2012-02-05


Location

: Singapore



Nice review!

Too bad this is an event limited item only and only way to get it is by BL all the parts.

k3nzor

Post Level 4





Posts

: 402


Join date

: 2013-01-31



Thanks for the review. Interesting build.

Mortal

Post Level 3





Posts

: 85


Join date

: 2012-11-28




playtime

Post Level 5





Posts

: 809


Join date

: 2012-02-01



---
Permissions in this forum:
You
cannot
reply to topics in this forum